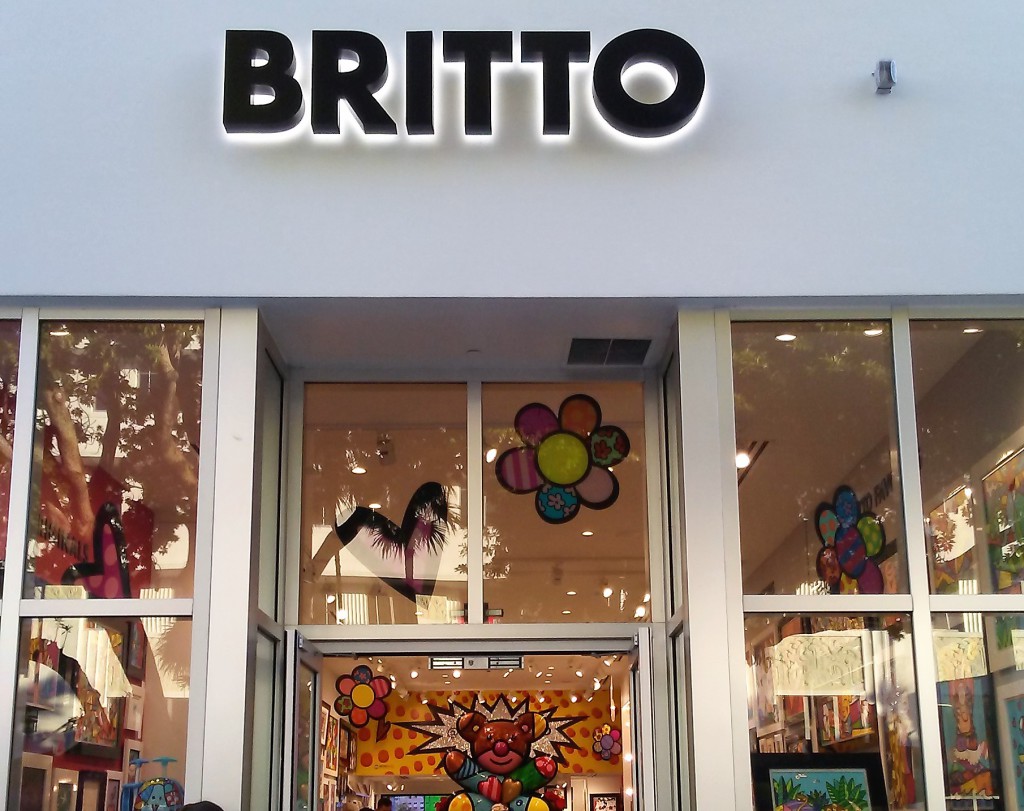 My aesthetic senses reached new heights as I found myself among the most beautifully displayed art works highlighted in the Art Basel events during Miami Art Week 2017 from December 6th – 10th.
While I was casually strolling along Lincoln Road in Miami, the vibrant colors from an art gallery caught my eye.   I instinctively decided to go in and take pictures wondering 'Wow… Who is this artist?'   Moments later,  I was surrounded by works of an artistic genius!
Romero Britto, World Renowned Brazilian neo-pop artist, beautifully incorporates a combination of graffiti and pop-art in his works.  Did you know that he was an invited featured artist for the Art Basel Contemporary and Pop Art Exhibition?    I only had my phone on me so I truly hope that these photos will help you to experience this wonderful art.
.
All media materials unless otherwise specified created by
Karen M. London (All rights reserved).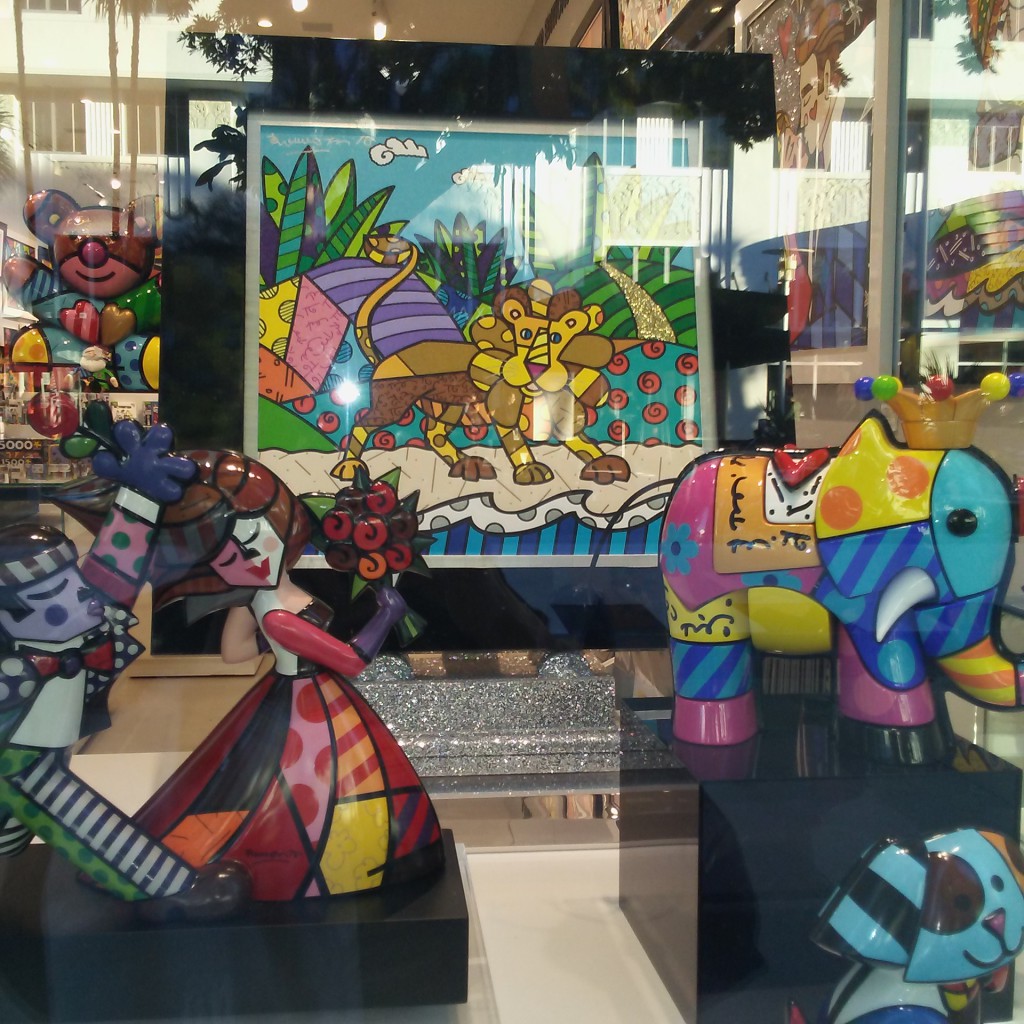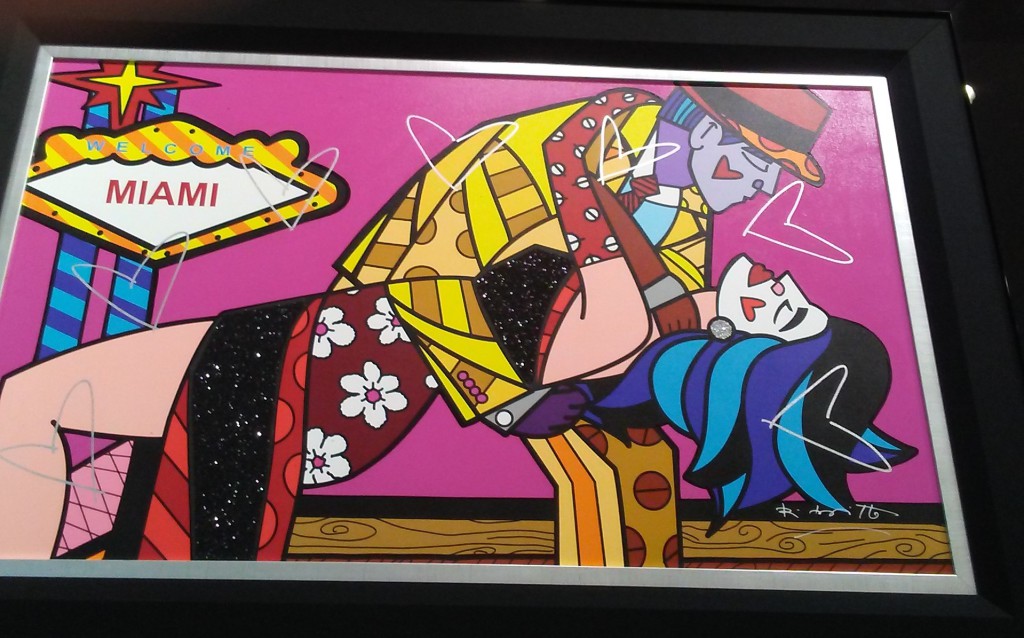 "Miami Party VII." $7,800 / Dimensions: 24″ x 40″ or 51 x 102 cm  (Mixed Media)
..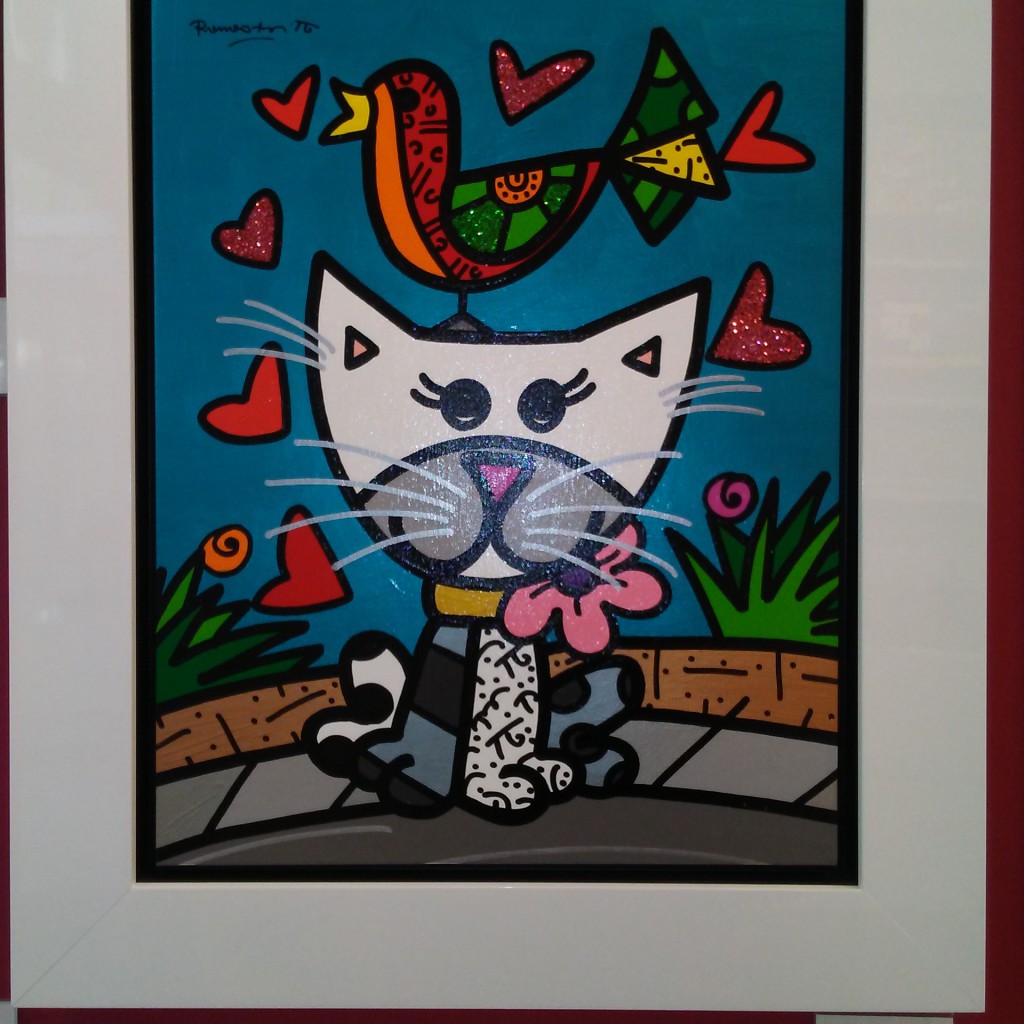 'Great Friends'   – $11,655  / Dimensions:  20″ x 16″ or 51 x  41cm (Acrylic on Canvas)
.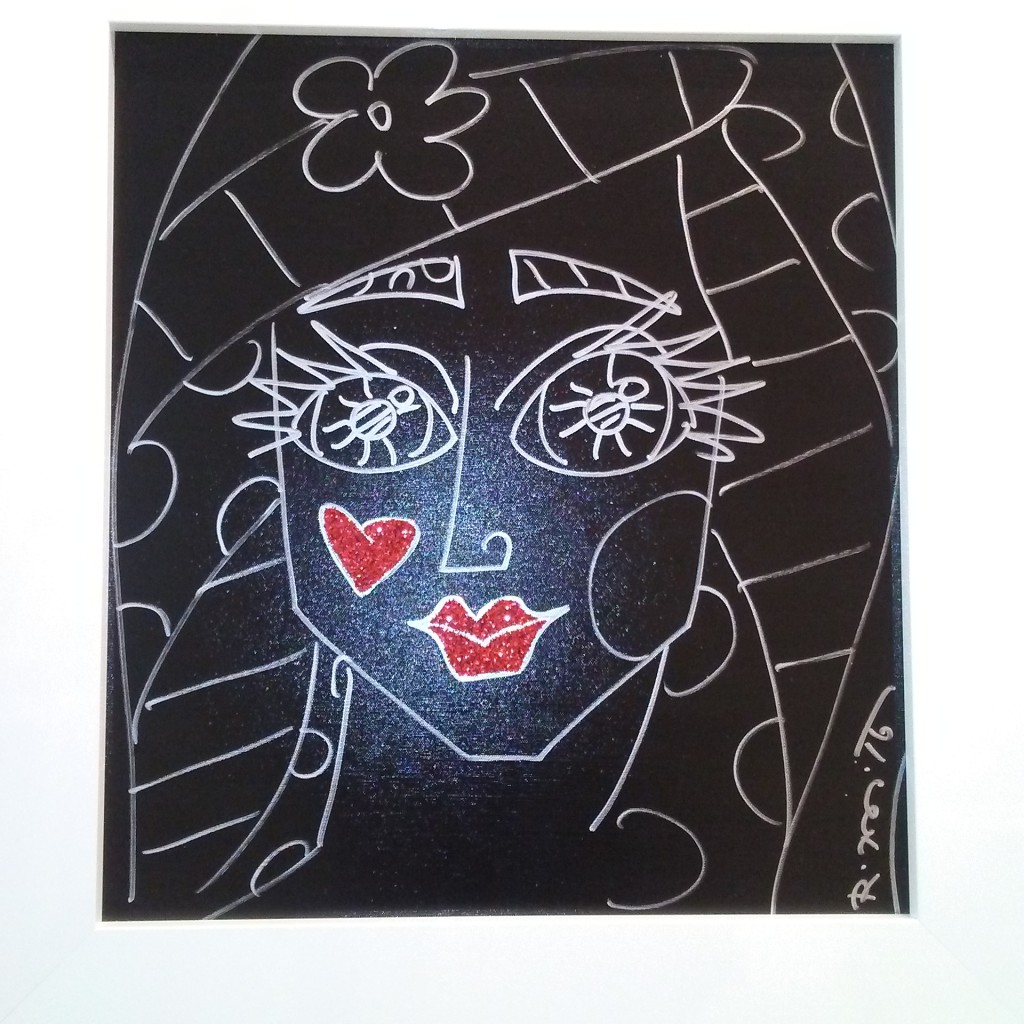 'Girl With Flower'   – $6,135  / Dimensions:  23″ x 21″ or 58 x  53cm (Drawing on Canvas)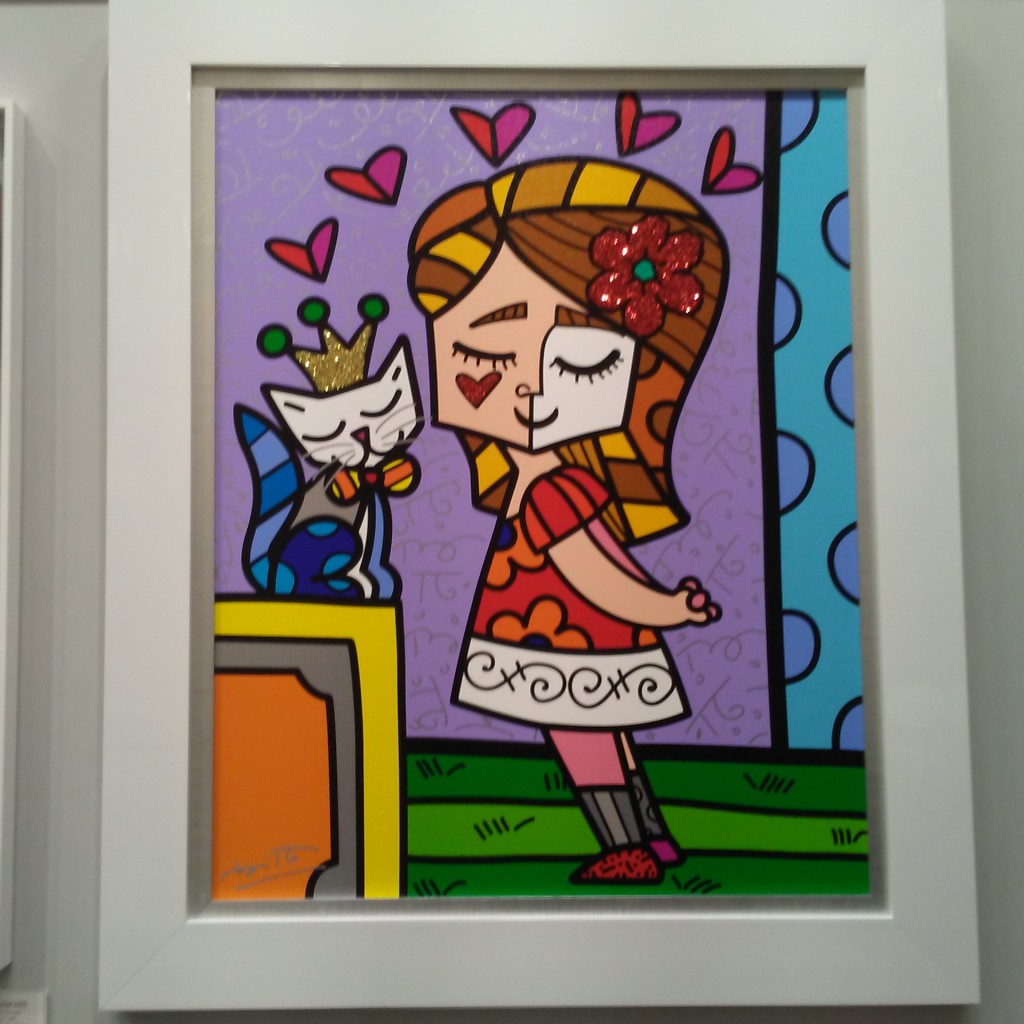 'Best Cat '  – $735  / Dimensions:  30″ x 24″ or  76 x  61cm (Digital  on Canvas)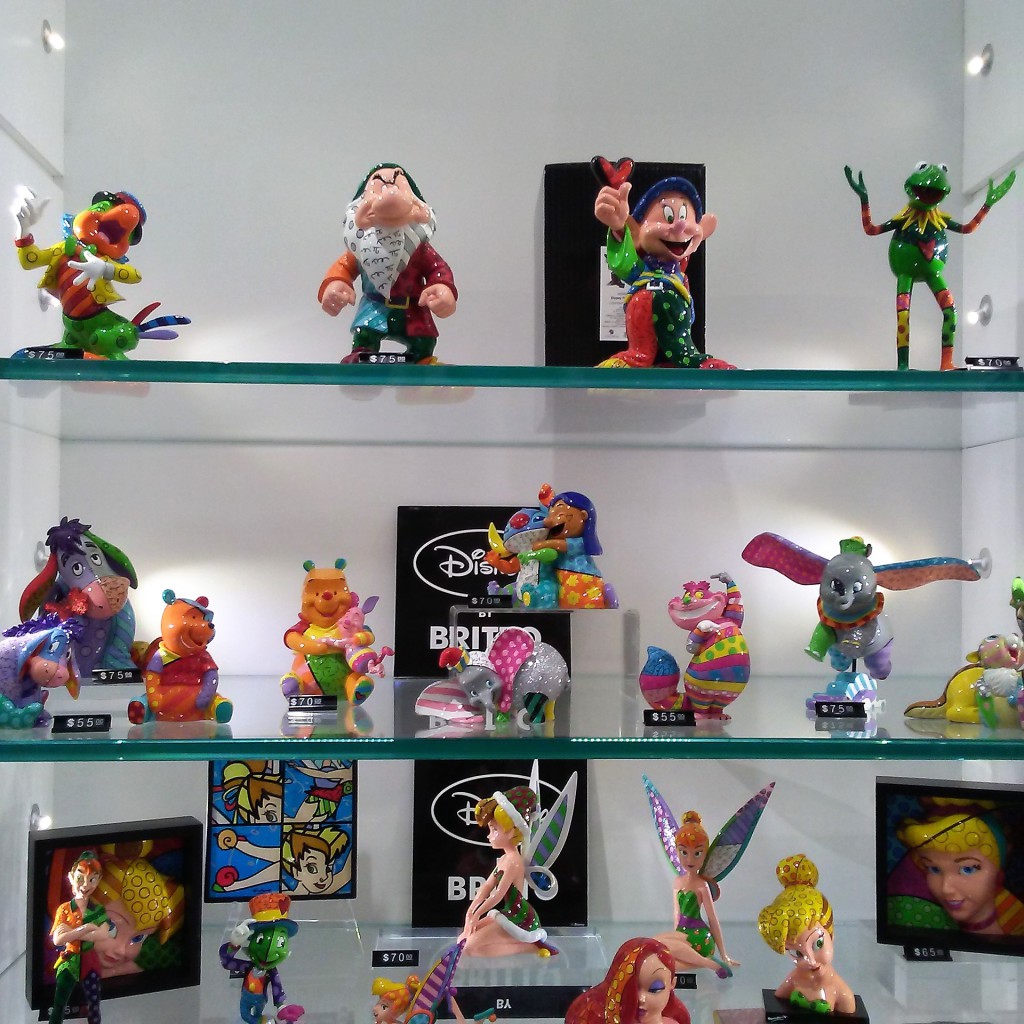 You're probably wondering, "He did these, too?"  Yes.  These are part of his work.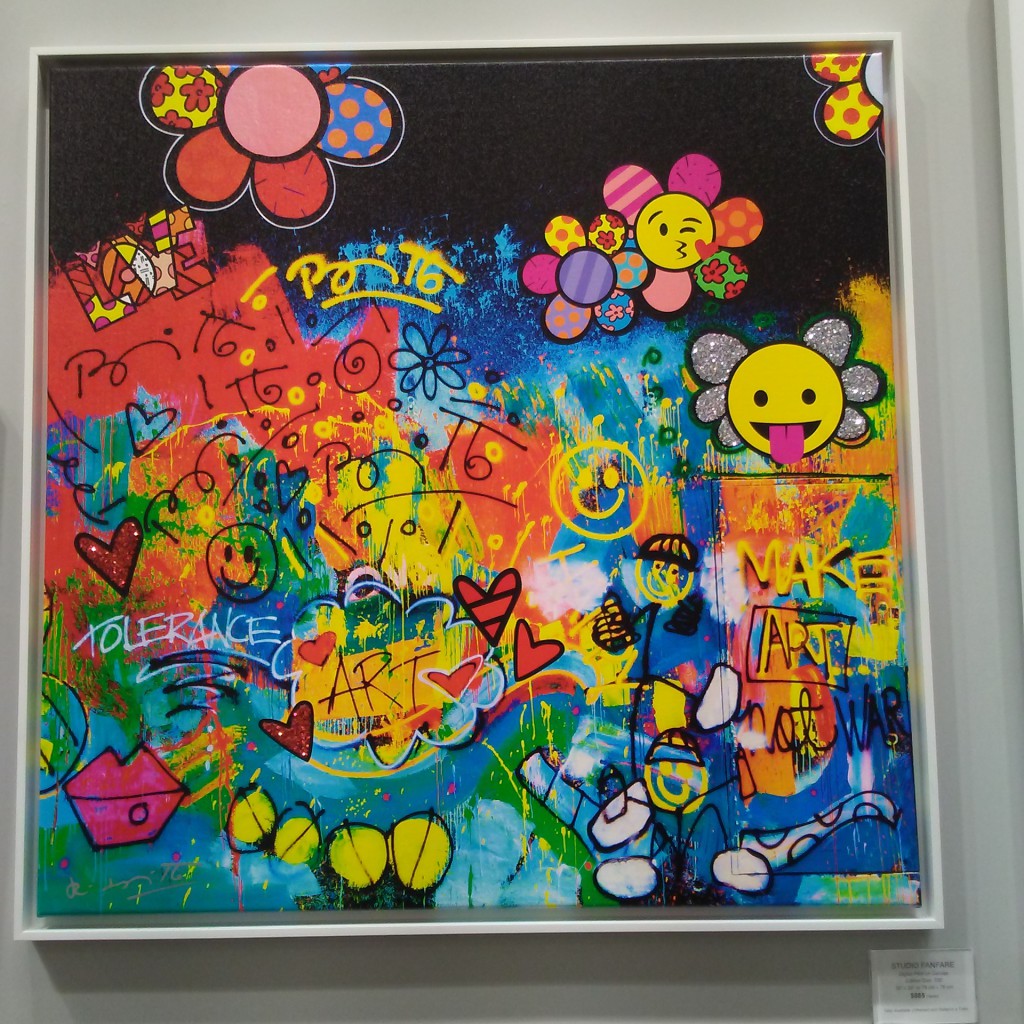 'Studio Fanfare'  – $885  / Dimensions:  30″ x 30″ or  76 x  76cm (Digital print on canvas)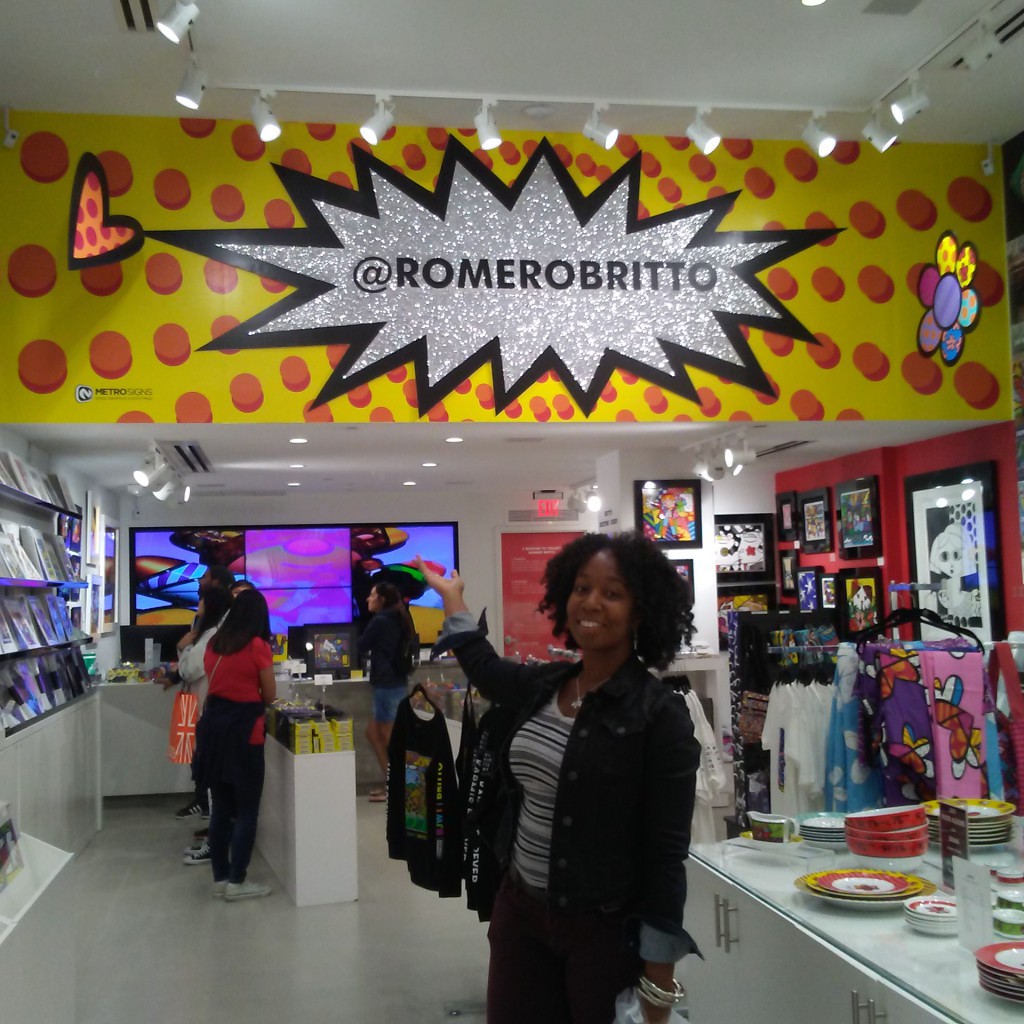 I literally felt like a little girl that just wandered into a specialty candy shop. Lol
.
 Stay tuned and visit this site often for more inside special venues, events, art and more!
.
* Be among the first to receive updates and special invites! Click here to join us! *